One-Stop Shop Serving Manitoba
Based in Stonewall, Manitoba, Dependable Propane and Don's Mechanical Inc. proudly serve customers in local, Winnipeg and rural areas, including remote northern Indigenous communities. We have teamed up with Bluewave Energy to provide you with a one-stop shop for all your propane needs for home or business. Trust our experienced team to deliver propane gas and equipment solutions on time and at a fair price.
Propane Sales & Service
Residential – Propane is a clean, safe and reliable fuel source for heating your entire home and garage, or for that furnace, water heater, gas fireplace or stove to enhance your comfort and quality of life.
Commercial – We guarantee the quality, safety and timely delivery for your propane gas, and tank / equipment installation and maintenance for both large companies and small businesses.
Our staff are certified by the Canadian Propane Association's (CPA) Propane Training Institute (PTI) to deliver in-house training programs for safe handling of propane and use of propane-fueled equipment.

See Dependable Propane's listing as a PTI certified Manitoba Trainer
Big or Small. We Do It All!
Construction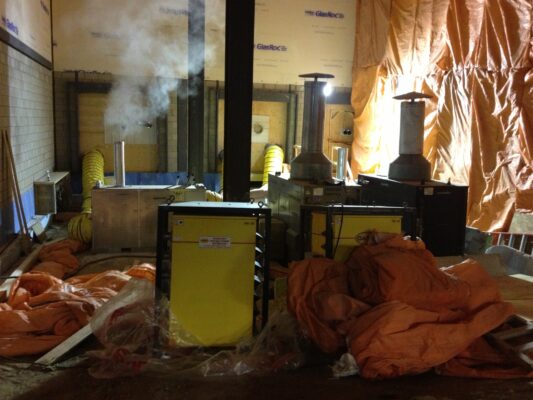 Dependable Propane's sales, service and installations can meet all your heating and hoarding needs.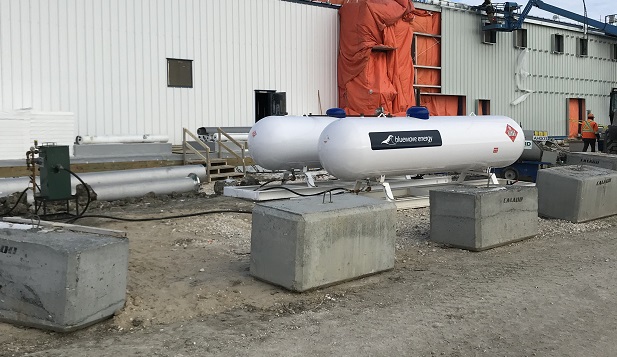 Industrial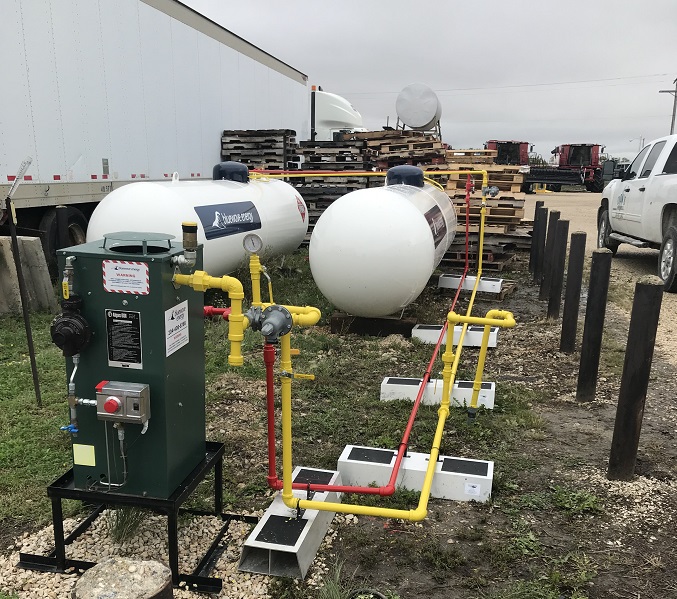 Dependable Propane and Don's Mechanical Inc. offer a one-stop service, including gas line installations. We specialize in underground gas line installations for all purposes.
Also see Sales & Repairs below.
Agricultural & Grain Drying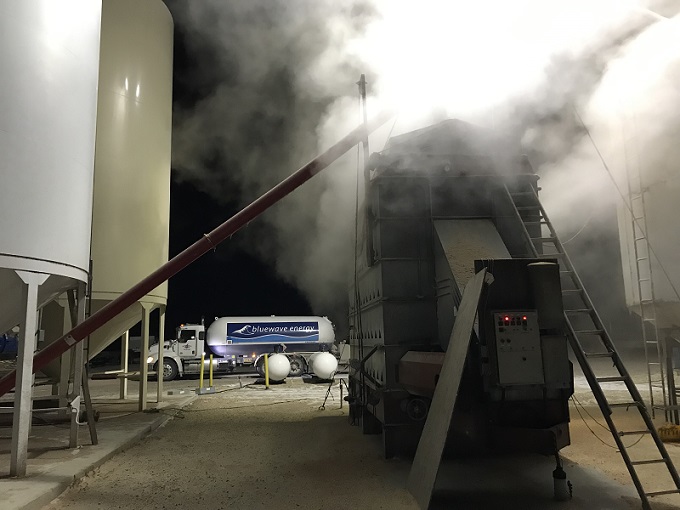 You keep your farm running day and night.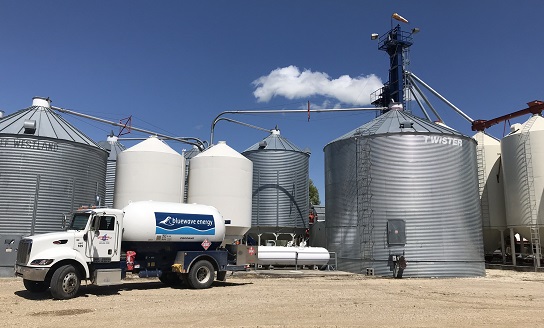 We'll help you stay ahead of the weather to get your crop in the bin.
Cylinder Sales, Rentals, Installations & Service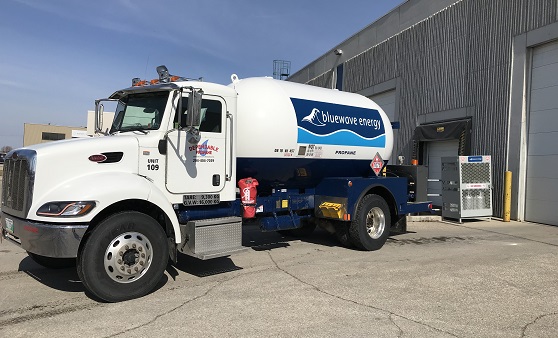 We offer both cylinder sales / rentals, installations and service, including on-site forklift and commercial 100 lb. cylinder refills.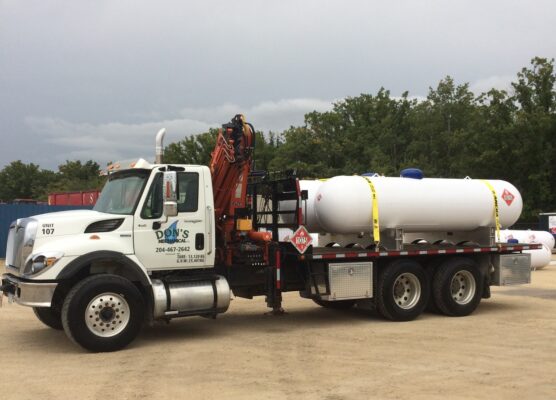 Winter Roads Access for Installations & Service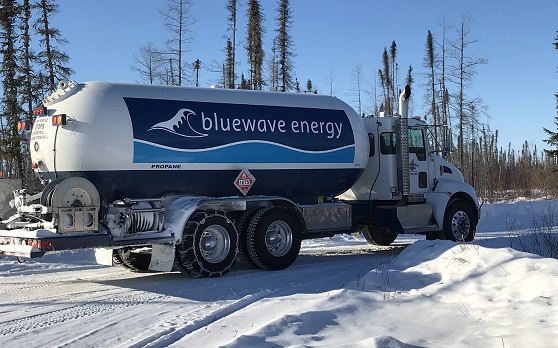 Dependable Propane proudly serves Manitoba's remote northern Indigenous communities who rely on our winter road expertise to transport tanks and fuel safely and on time to businesses and homes.

Sales & Repairs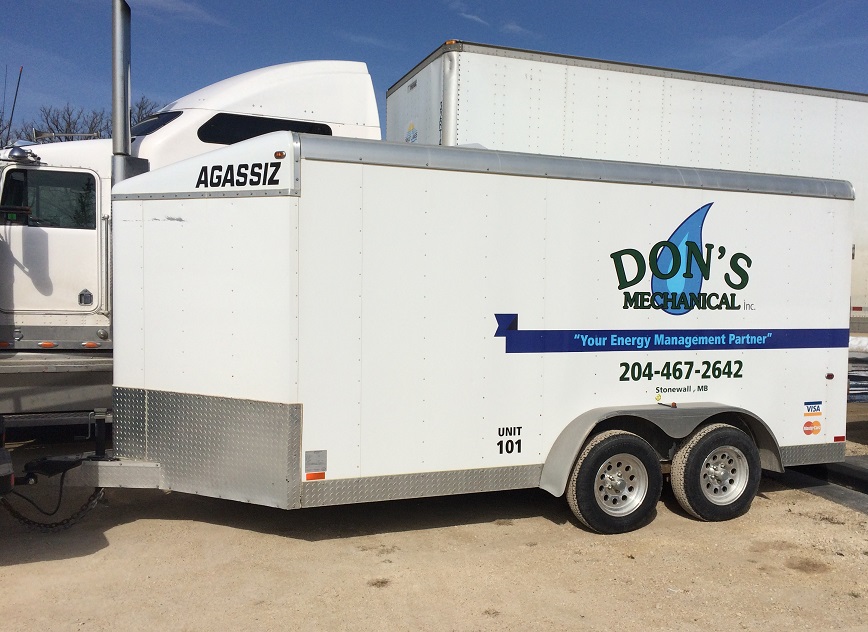 All refrigeration services (walk in and chest coolers, air conditioning and more) plus boilers; water heaters; furnaces; and rooftop HVAC units
New to Dependable Propane? We are looking forward to serving you!
Financing Options
Manitoba Hydro Financing is available for eligible Manitoba Hydro customers to help you save money and the environment through a variety of energy efficiency upgrade programs. Learn more at Manitoba Hydro